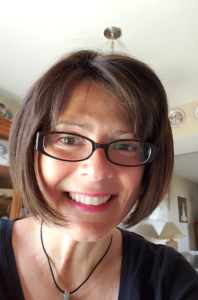 Welcome to Earnestly Anna!
First, I'm here to let everyone living with Graves Disease know that you're not alone.  You've found a place where you can nod along as you read because you can completely relate to what I'm saying. My hope is that you will benefit from my experience with this brain fogging, rage-inducing, weight yo-yo-ing, hot-flashing, heart fluttering, life interrupting disease.
Also, I've spent 30 years working in the dental field.  There are loads of places you can go to get advice on how to run a dental practice.  And you'll find some of that here.  But mainly what you'll find is my honest musings on all of the day to day stuff that seems like it doesn't matter, but SO does! I've got lots of stories and tips to share on living the dental office life.
But that's not all! You'll find lots of other fun stuff here too. It may be an odd combination of topics for a Blog. But hey it's who I am, and I hope you'll tune in!